So called recession-istas everywhere are doing their best to make their dollars go further. That doesn't mean you need to give up on fashion and buying stuff you really want.
Here are some ways to make your budget go a long way, without having to give up a roof over your head.
1. Wait for items to go on sale.
Sites like Asos and Victoria's Secret have annual sales with ginormous mark downs. Well worth holding out for. I remember seeing a pair of zipper boots marked down from $70 to $17! Plus the
Colin Stuart Studded Booties
every single blogger was seen wearing, are being sold half price too (Used to be $98, not available anymore).
As for underwear: I usually buy from VS when they have sales going on. You get quality for such a low price.
2. Shop at thrift stores.
3. Create new outfit combinations with clothes you already have in your wardrobe.
Sites like polyvore.com are great for getting more ideas on how to piece together new combinations you may have never thought of. Changing small details like your accesories/shoes can change the look of the outfit too (think heels vs. flat and sandals and what you can pair tops with).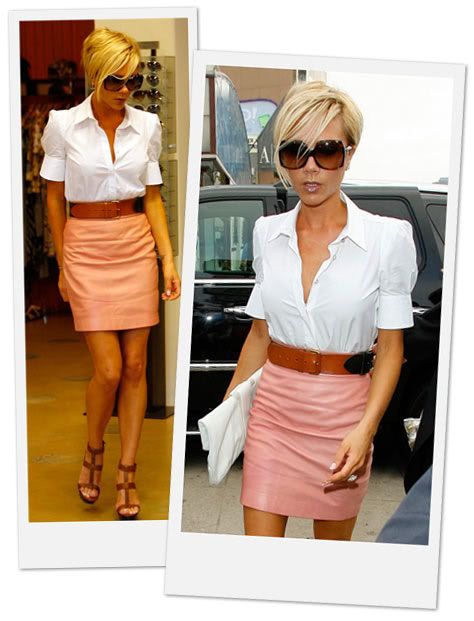 4. Borrow and lend things from friends
(and vice versa.)
Just make sure you're all ok with the arrangement first!
5. Search for discount codes
and printable store discount coupons always available online.
6. Shop at off-price sites:
bluefly
and
eBay
are great sites for bargains on those high quality
designer pieces
you really want.
7. Have a clothes swap
with friends.
8. Buy one statement piece and wear it all season.
This is one of my favourite way to save money, since it allows me to get that one piece of clothing or shoes I want really badly. There's nothing like a dramatic new jacket, coat, skirt, scarf, pair of boots, shoes, earrings, brooch or necklace to make you feel - and look - your best.
9.
Another golden rule of mine I try and share with others is:
know where to skimp on costs and where to splurge.
I'll usually buy trendy items from places like Forever 21 and Wetseal. If I'm not sure leather leggings will be in fashion for years to come or how often I'll even wear them, I'd rather not spend as much on them.
And other times (like work-wear) it's best to spend the money and get proper fitting, durable items.
Same goes for heels and other footwear: if it's a trendy pair of shoes you'll only wear ocassionally when you go out, you're better off checking out sites like
gojane.com
and bakers.com.
A comfy pair of flats I'll need to wear to work everyday I'll glady spend on. No amount of money saving is worth the pain and possible foot issues you get from a poorly made pair.
10. Sell unused clothes on ebay and buy new clothes with the earnings.
11. Learn how to sew.
You can easily alter and re-design otherwise unusable clothes with really basic sewing skills. Alter a bootcut pair of jeans and made them skinny ones (I did the same some weeks back and the results where perfect!).
12. Don't forget your hair and make up
which also make a simple outfit look fabulous on it's own.
13. Head to the outlet malls.
14. Budget and spend sensibly
Set aside a certain amount (let's say $100) you'd be willing to spend on fashion every month (or every few months) and stick to it. It really depends on how often you have the urge to splurge.
It will help keep shopping at bay and you won't end up impulse shopping only to later realise how many black shoes you just bought. Sometimes I'll even make a list of things I want to gradually add to my wardrobe or "badly needing- list".
Another super important thing to do is rationalize with yourself. Sure those sequined leggings are hot on Victoria Beckham, but will you have somewhere to wear them to before they go out of fashion?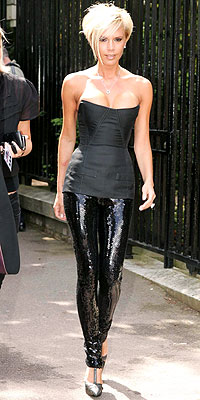 15. Stock up on accesories.
If you happen to come across a store which sells cheap yet elegant accesories (for me it was Primark in London where I got tons of bangles and bracelets for $1/$2 each) it's a good idea to buy, buy buy! As I mentioned before, accesories can change up an outfit, but also add some flare. So it's always good to have extra lying around.